Elden: Path of the Forgotten
The Creation of Elden: Path of the Forgotten
---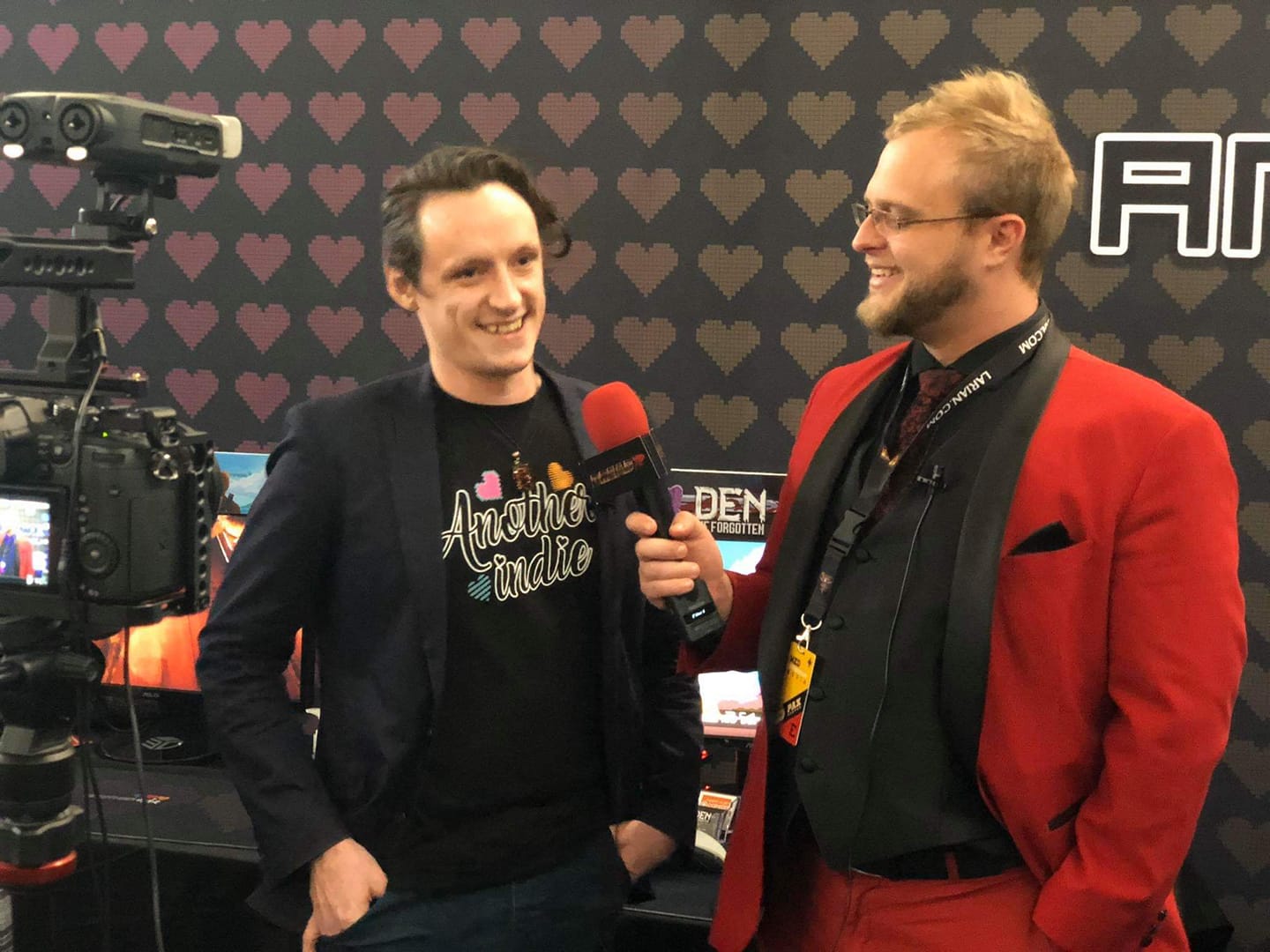 (That's me on the left side of the image)
Elden: Path of the Forgotten started as my final project while studying game development, that was at the end of 2015.
After graduating I was able to secure funding for the project and continue its development full time, that year was amazing.
It allowed me to work on the game without the worry of daily costs and to bring two other people onto the project for a lot of that year of development.
But like everything the funding didn't last and I had yet to complete the game or even the first region. It was scary, I was broke but passionate about completed the project.

For a few months I was only about to continue the development thanks to the support of my nan, in time I was able to start getting contract work with a few clients. It was reliving to be able to pay my bill but the development on the game was really slowed down with very little progress.
It was at this point that Another Indie entered the picture with me signing a publishing deal for Elden: Path of the Forgotten, allowing me to return to full time development until I was able to secure more funding and allowing me to travel the world exhibiting the game at events such as PAX, Gamescom and Taipei Games Show. It was an amazing experience and felt even better knowing it was all happening because I wanted to create something and I pursued it to no end.
The game released in July 2020 on PC and Nintendo switch and now this week on Itch.io, to say the experience has been life changing doesn't even start to explain it. I moved out of home at the age of 15 and dropped out of secondary school at the age of 17. But I gave myself the goal of attending university to study game development, in the process extending it to releasing a game on PC and Nintendo Switch.

Unfortunately sales haven't been as good as I was hoping with my bills currently building up. The dream is to be able to pay for my existence with my creations.

I hope this little story was either interesting or maybe even inspiring.

@oneratdylan
Get Elden: Path of the Forgotten